Instrument Pilot Oral Exam Guide ASA
Regular price

Sale price

$12.95 USD

Unit price

per
Free Shipping on orders $25 and up!
Product Details
The new tenth edition of the Instrument Pilot Oral Exam Guide has been updated throughout to reflect current regulations, procedures, FAA references and checkride practices including scenario based testing. New questions have been added covering new and updated topics such as BasicMed, weather services (including Graphical Forecast Analysis), ICAO flight plans, flight simulators, Flight Training Devices, Advanced Training Devices and transponder requirements (such as ADSB, TISB and FISB). Readers will find additional exam tips to further their preparation for the practical exam. Appendices include a practical test checklist for applicants and examiners, Certified Flight Instructor Instrument Airplane supplement, and a FAA Instrument Proficiency Check (IPC) guide.
Pilots will find the Oral Exam Guide series to be an indispensable tool in planning for what to expect during the airplane checkride and mastering the subject matter. Instructors rate the series as excellent preparation for students, as well as preps for Instrument Proficiency Checks, aircraft transitions, and as general refresher material.
Share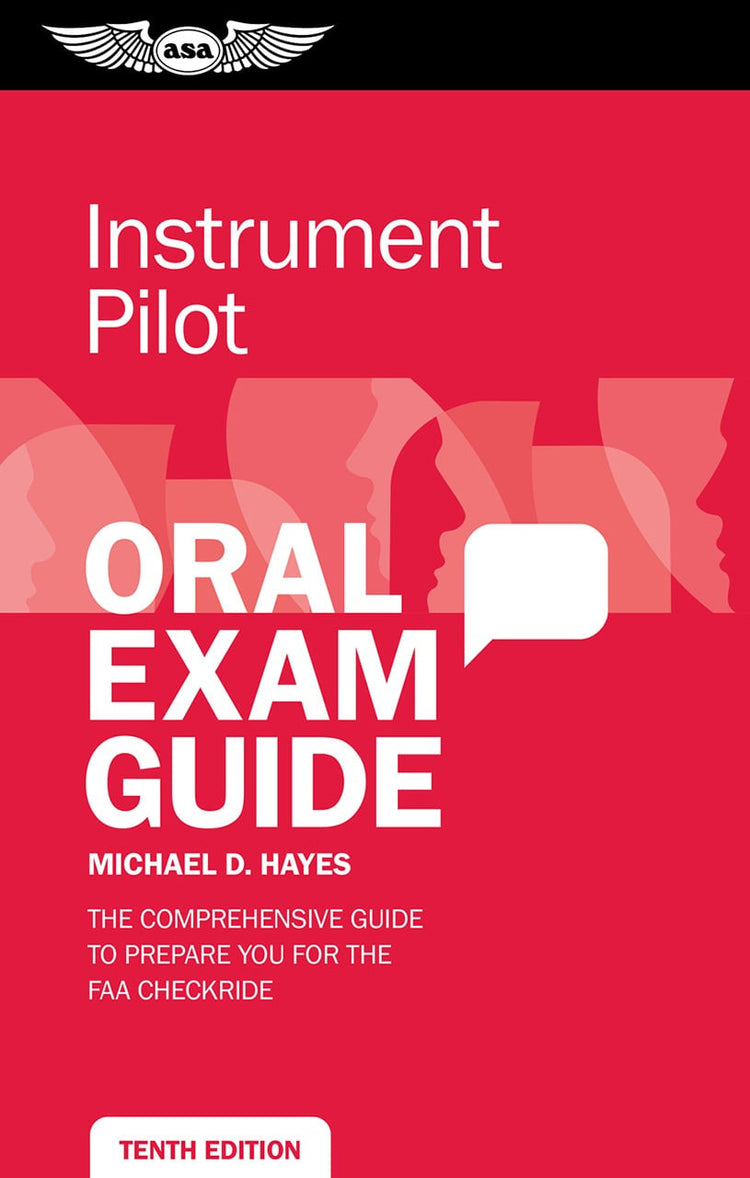 Instrument Pilot Oral Exam Guide ASA